How to get started as a DJ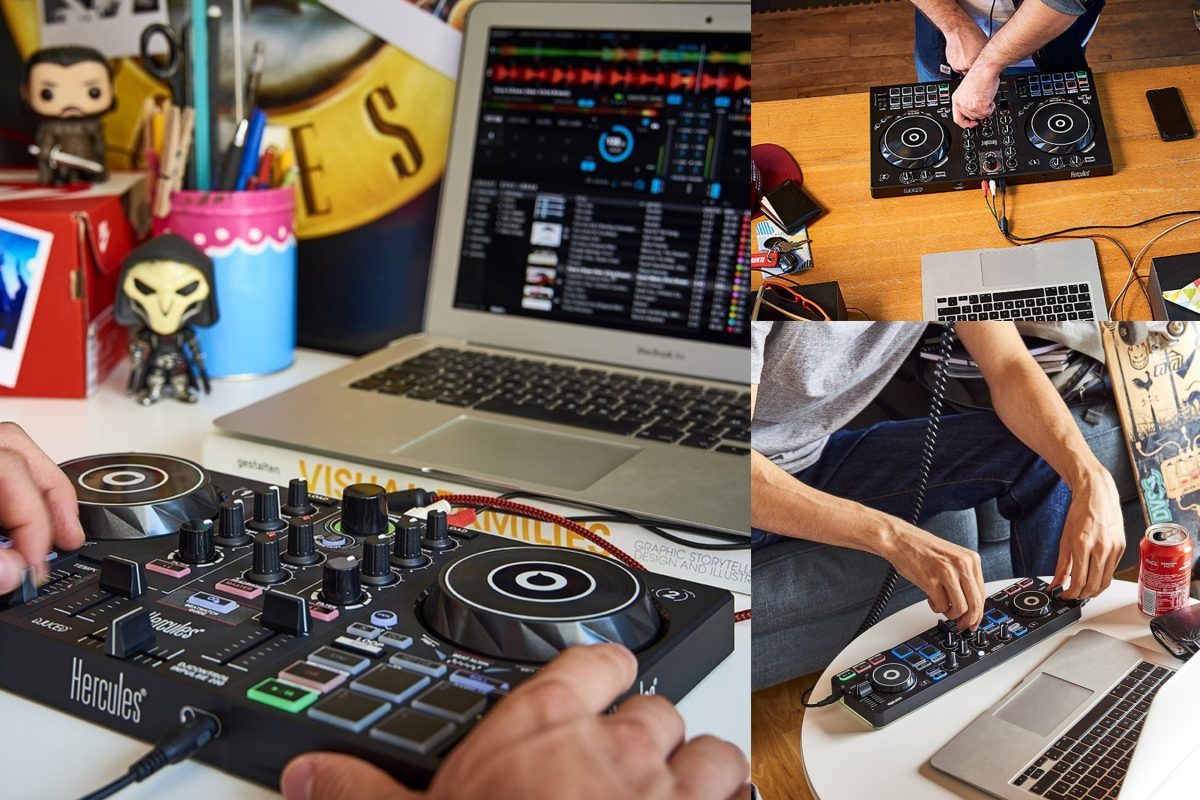 For years, a DJ's basic equipment was a mixer, two turntables or CD players, and a pair of headphones. Today, all this heavy equipment can be replaced by software and a computer. Many producers try to adapt to users by combining innovative software with analog sounds that were popular in clubs many years ago.
Software for DJs
You can also play and mix tracks directly on your computer. There is a wide range of programs available for live mixing. The most popular are Traktor by Native Instruments, Serato Scratch Live, rekordbox by Pioneer DJ, and one of the simplest programs – Virtual DJ.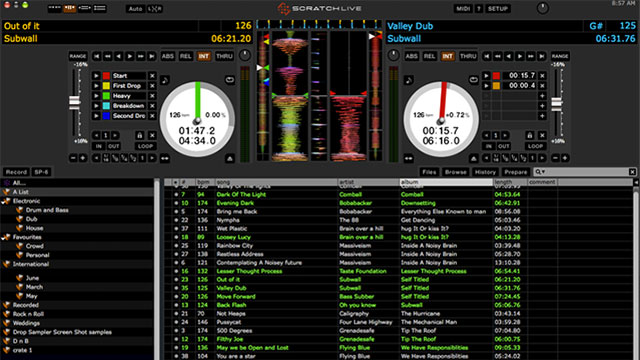 Serato Scratch Live
This type of software has all the same functionalities as a classic console, which are mainly related to mixing different songs with each other.
MIDI control and functionality
Controlling DJ software using a mouse or touchpad is quite tedious, which is why there are many MIDI controllers on the market dedicated to DJs. The MIDI protocol translates signals from the controller into functions in the DJ software. Nowadays, almost all new devices, including mixers and DJ players, are equipped with MIDI. There is also a whole bunch of dedicated controllers on the market. Manufacturers clearly indicate which software their product is compatible with. And so, we have "budget" controllers for Virtual DJ and slightly more extended controllers for Traktor, Serato, and Rekordbox.
Among the available range of controllers, we can distinguish those that resemble the most classic DJ consoles in terms of appearance and functionality, and therefore are equipped with 2 decks with jog wheels and a mixer section. Because they are so easy to use, these types of controllers are the most popular and reliable. However, jog wheels are not necessary when playing music from the software, since the program can automatically match the tempo of songs. For this reason, there are also many compact controllers on the market designed only to control the main functions of the software, but without jog wheels.
Which controller you choose should depend primarily on what software you have and what functions you require from the controller. You can also use several controllers if necessary. Although you have many options to choose from, we've chosen three of our favorite devices and packages for beginner DJs.

Numark DJ2GO2​ DJ Controller. As a compact 2-channel DJ controller, the DJ2GO2 can carry you from practice space to first-time gig at a price that puts it in play for virtually anyone. At a width smaller than your average laptop, it packs in DJing essentials such as transport controls, trigger pads, jog wheels, mouseless navigation, gain control, and crossfader. But what's really great is its portability; take the DJ2GO2 on the go to practice any time, any place with only a USB cable and the included Serato DJ Lite software. There is no need to hesitate DJing, thanks to the Numark DJ2GO2.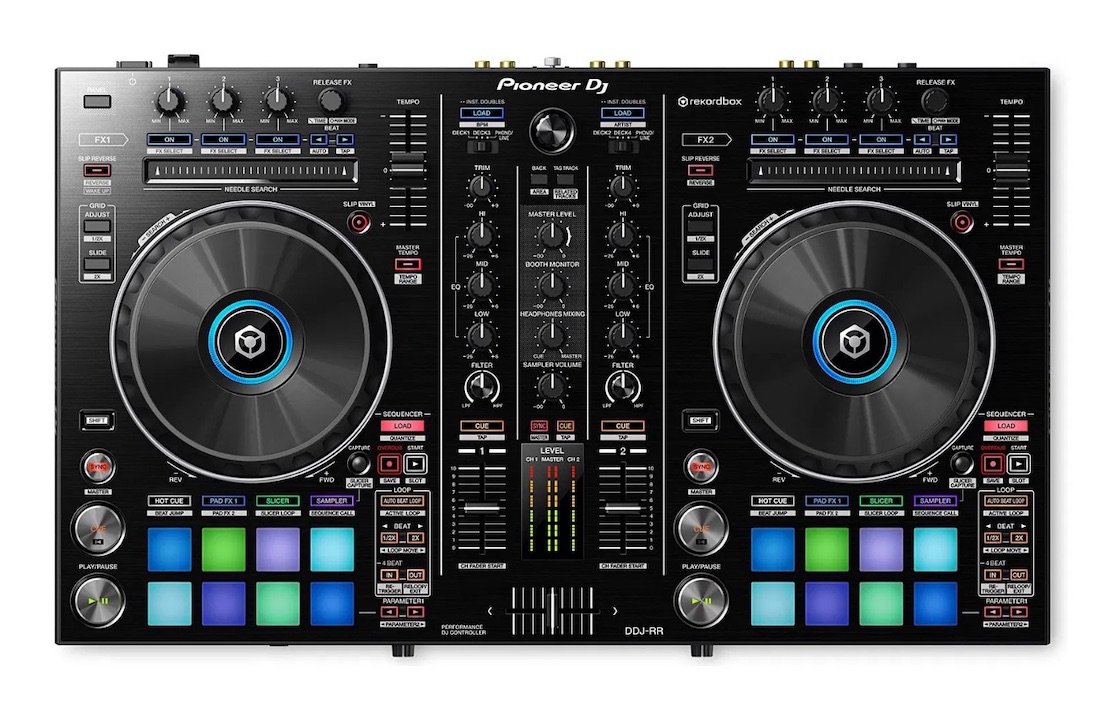 The Pioneer DDJ-RR is a smaller, more compact version of the DDJ-RZ and DDJ-RX controllers, yet it provides nearly as much functionality as both and makes for a great beginner DJ controller. The DDJ-RR offers a slew of enhanced hardware features like Needle Search touch strip to jump to any part of a track, an easy-access sequencer, bigger jog wheels, Release FX for automatic trigger effects, Slip Mode to scratch without stopping your tracks, and performance pads to cue, slice, and loop as you perform. Should you want to spin vinyl in the future, the XLR outputs and RCA inputs turn the DDJ-RR into a standalone mixer to add vinyl turntables. Combine all of this with Pioneer's included rekordbox DJ software (built from the ever-popular rekordbox platform) and you get a powerful starter combo that won't leave you begging for more.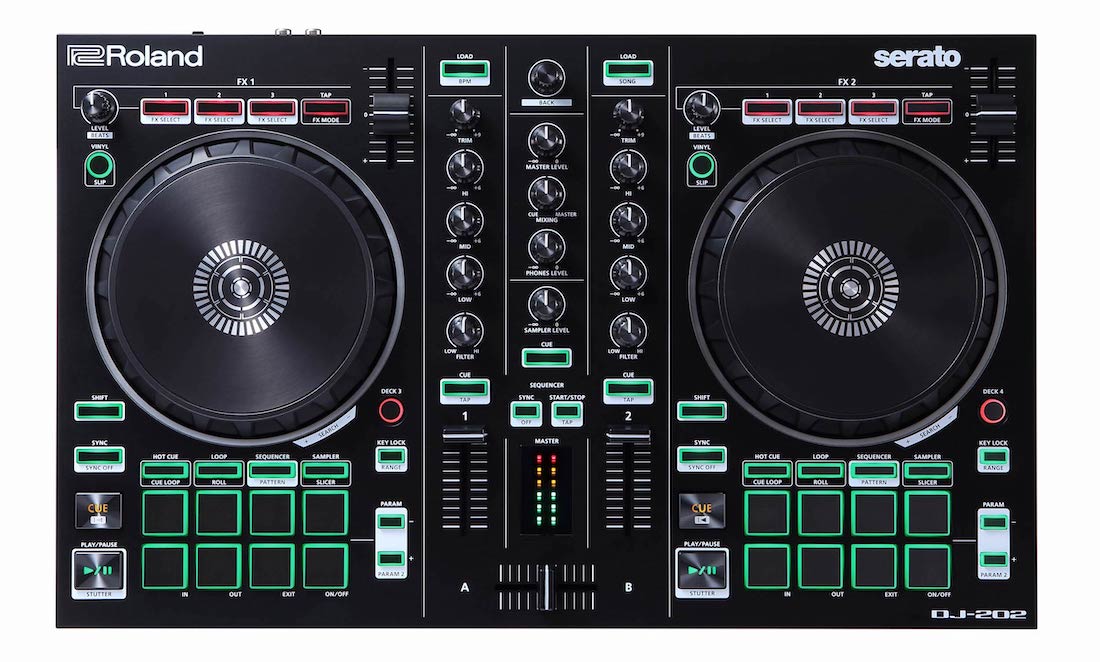 The Roland DJ-202 Serato Controller is a great choice for beginners that packages full-sized controller functionality into an affordable starter kit. On the controller you'll find eight dedicated pads with transport controls for triggering hot cues and drum samples, giving you endless creativity and remixing options. The drum samples come from the DJ-202's internal drum machine and are based on classic 808 and 909 drum sounds, offering a nod to the early days of electronic music. Interested in scratching? The DJ-202's dual low-latency platters and 24-bit/48kHz AD/DA converters let you scratch tracks like the pros without sacrificing sound quality. A full license of Serato DJ Pro is included, making it one of the least expensive ways to have a complete Serato DJ setup for the home, club, or concert venue.
Ready to make your choice?