What is the Best DAW Music Production Software?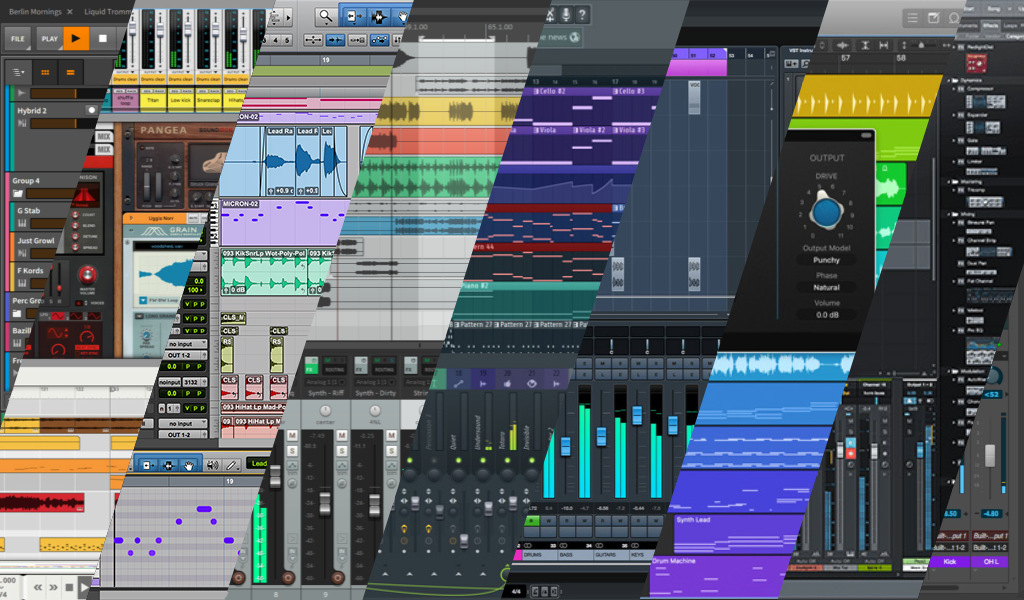 One of the first steps when starting your adventure with digital music production is selecting a Digital Audio Workstation (DAW).
This choice is important because you will be investing your time and money. Is there a program that will please everyone? Of course not.
There are many elements you need to take into consideration when choosing the most optimal software.
We have listed some basic tips for novice musicians on how to choose the best DAW.
Digital Audio Workstation
First of all, you need to understand what exactly a DAW is. A Digital Audio Workstation is a program which has most of the features you need to work with digital music. The equivalent for writers could be Word, and for graphic designers – Photoshop or Corel.
DAW programs are equipped with virtual instruments and sound effects. You can also use additional tools produced by other developers. These are called plug‑ins. All proper DAW programs support VST/AU plug‑ins. Most of them work on both PC and Mac.
Additionally, they can be controlled by external MIDI controllers, and even by ordinary expression pedals or footswitches, which can be connected to your computer using this one adapter.
Since DAWs are so similar to each other, how do we choose the best one? Well, each one specializes in a different area. DAWs for producers will have more features related to music production. Programs for studios offer greater convenience for recording and editing sound. Programs also differ in details such as UX, interface readability, and advanced functionalities.
Here are three different, but very popular DAWs.
Ableton Live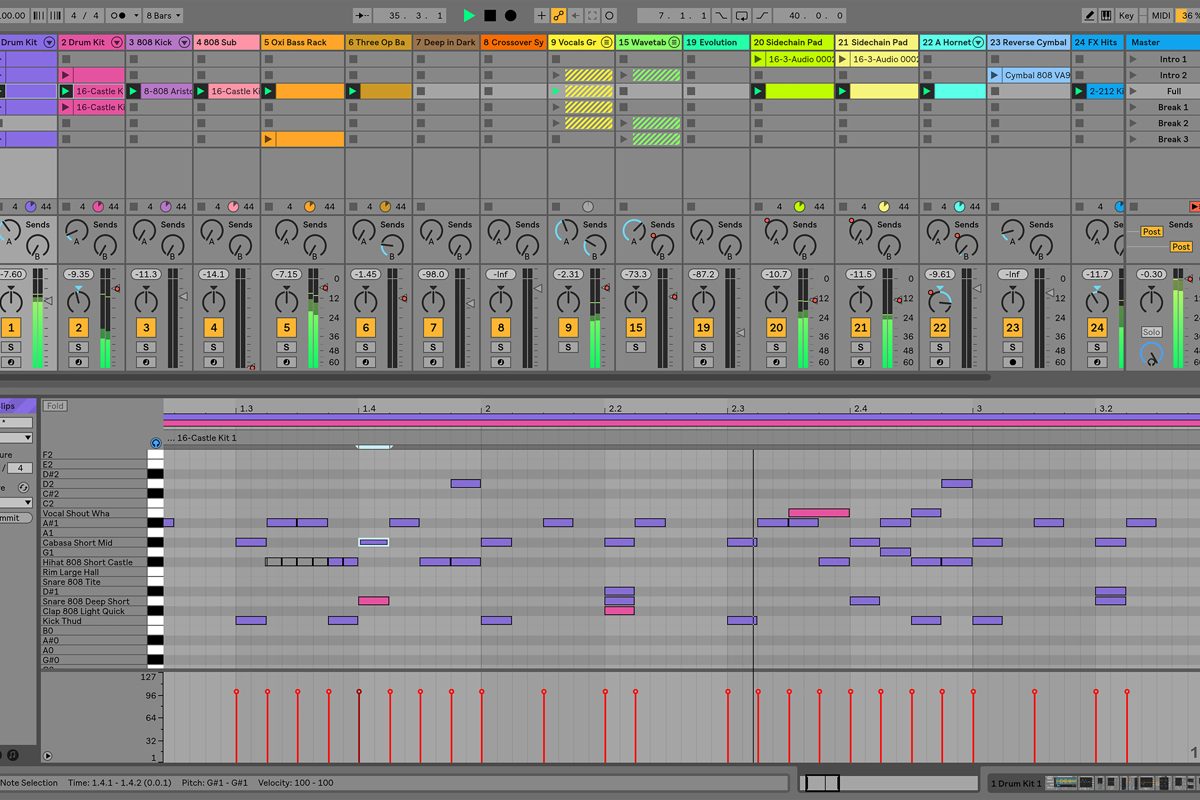 Ableton Live is the market leader. It enables to create and perform live electronic music in a way that other DAWs don't. The program has a logical design and a lot of possibilities for generating and manipulating sound. The built-in instruments and effects are of the highest quality. However, its strengths are also its main drawback – you need to spend a lot of time learning how to use all these functions. The price can also be a downside. The complete integrated studio costs about $800.
FL Studio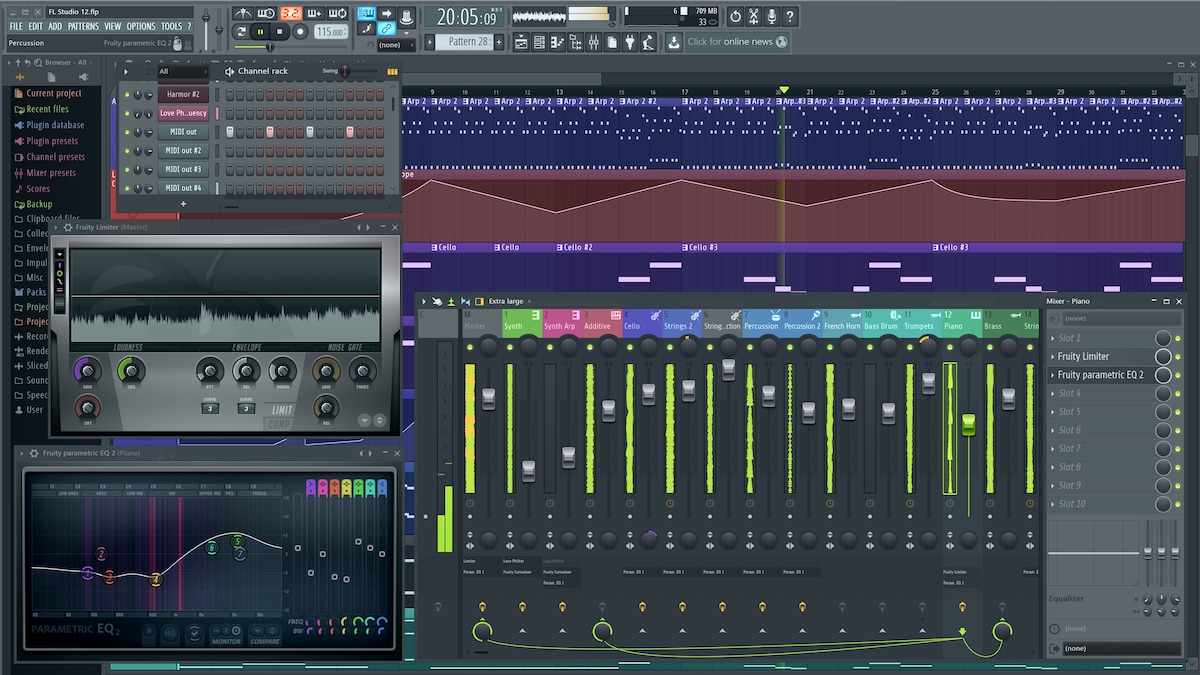 FL Studio is a program that most experienced producers are nostalgic about. For many who started their adventure with digital music 10-15 years ago, it was the first professional DAW. Very simple, intuitive, but without many advanced features and available only on PC in those times. Currently, FL Studio is a full‑fledged DAW for creating professional tracks. Unfortunately, the attractive appearance of the program was introduced at the expense of interface readability. Compared with Live or Reason, the built‑in effects and instruments are not of the highest possible quality. One major advantage of FL Studio is its price of $200. In addition, by purchasing the program you get access to lifetime updates, which is not offered by any other brand.
Reason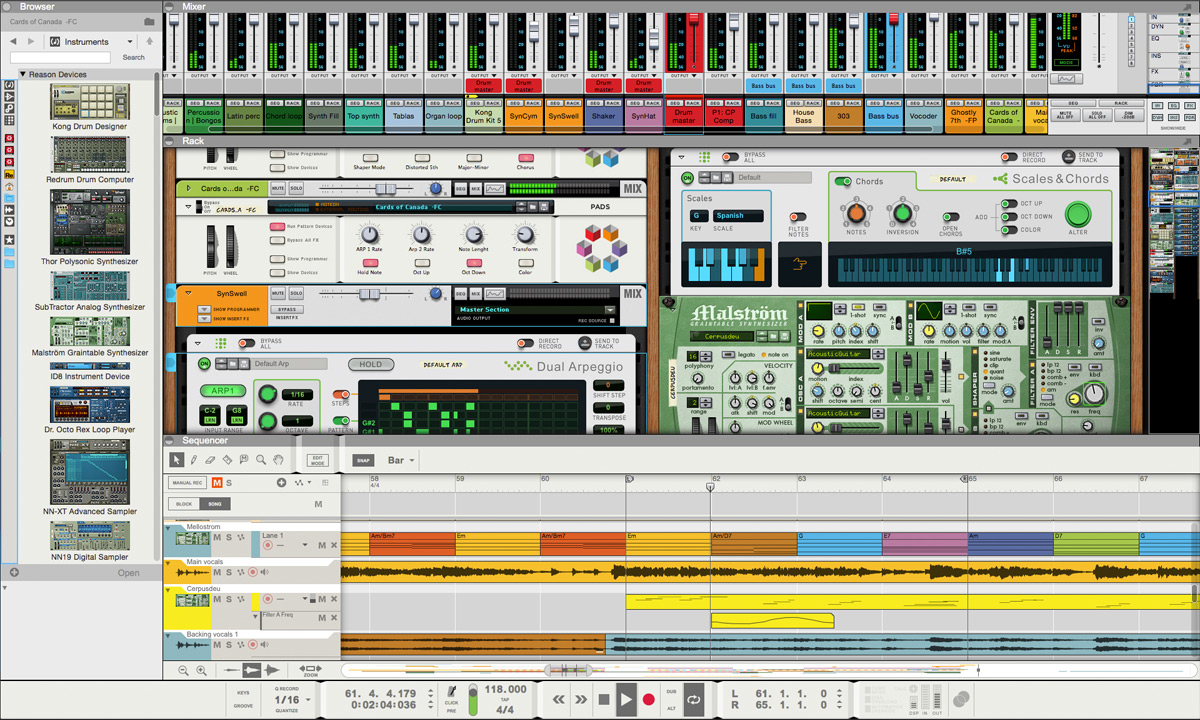 Reason has been on the market since 2000. From the beginning of its history, as the only DAW on the market, it did not support VST/AU formats. When working with Reason, it wasn't possible to use additional instruments and effects. In return, users received amazingly sounding built‑in devices, plus a professional user interface and plenty of creative options. In one of the latest versions, the restriction on plug‑ins was removed. This program is mainly popular due to its reliability and trouble‑free operation. The price of this DAW is around $400.
OK, so which DAW is the best?
The choice on the market today is very large, including software that is available for free.
However, the answer is quite simple – it's the one you find most intuitive and most comfortable to work with (all developers provide demo/trial versions which allow you to check the program before buying it).
Your work has to be smooth and trouble‑free, and that requires knowledge and practice. Each of the available DAWs is a sensible choice and ultimately your preferences are the decisive factor.
It is also worth considering the amount of training materials/courses/schools available. Ableton is definitely the leader here, followed by FL Studio and Reason.
Most importantly, as with any choice, you have to be patient when searching, installing, learning, and when creating music.
Good luck!